Expert Boiler Service & Repair
If your property relies on a boiler to heat it, when that boiler goes out, it's a big deal. Boilers heat up water and carry it through the pipes to heat radiators or baseboard heat to keep things nice and toasty warm. When it stops working, Black Tie Plumbing can get it back up and running in no time.
Commercial and residential boiler service
Fast and thorough boiler inspections
Repair all makes and models
Let's Get Started
"*" indicates required fields
Professional Boiler Repair and Installation
Black Tie Plumbing is the choice team for your Commercial heating system repair and installation needs. We have the expertise to inspect, diagnose, repair, or replace any type or size boiler. Never go without heat again thanks to #TheGuysWithTheTies.
Signs of Boiler Failure
When your boiler stops working, you may notice a few early signs of failure. Pay attention to any changes in the performance of your boiler, and watch out for the following signs:
Odd noises coming from your boiler, such as clanking, whistling or banging.
A noticeable drop in heating efficiency
Unexpectedly high energy bills or a sudden increase in fuel usage
Inadequate hot water supply
Unusual smells coming from your boiler
Discoloration or rust on the outside of your boiler
Leaking pipes, valves, or tanks.
If you notice any of these signs, it is important to contact a professional plumber right away in order to get your boiler repaired.
Step-1
Property Evaluation
We'll take a thorough look at your property to pinpoint the issues and get a good idea of what the scope of the project may be.
Step-2
Plan of Repair
We'll come up with an estimate and timeline based on our best repair recommendations.
Step-3
#DontDrip: We're Working On It
Don't fret, our team of experts will resolve your problem and get your plumbing running as soon as possible
Step-4
Rest Easy (You're Taken Care Of)
We will finish the job, clean up everything, and leave you with a proper plumbing system that you can rely on once and for all.
Prolong the Life of Your Boiler
Boilers can last between 15 to 30 years, but require regular maintenance and service to do so. Boilers can get built up with sediment over time which can cause them to work much less efficiently, or worse, stop working altogether. Don't let that happen to you— give your boiler the Black Tie service.

I am extremely pleased with them, they were ON TIME, very professional and courteous.They answered all our questions with ease, some plumbers don't want to be bothered.These guys are customer friendly. Thanks…

Everyone who came out to my house was polite and helpful, explaining what they were doing and why. Highly recommend - any company can look good when everything goes well.  They looked…

Recently had a problem with my water heater that was old and needed to be replaced. They were able to get to me on the same day that I called, and my…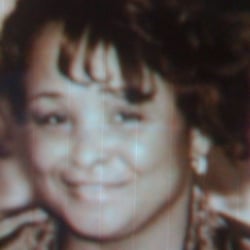 We had experienced a leak around the toilet, and the response time was the next day.  The Plumbers checked the problem, and we decided to replaced the toilet. They returned in a timely…

Amazing customer service. They unfortunately located some leaks, but were able to fix them as planned. All of the Black Tie employees I met at my house or spoke to on the…

I really appreciate the thorough and diligent nature of their work ethic and professionalism. Top notch service and definitely my new source for all plumbing needs. Black Tie has the market cornered…

This company stood by their word and helped take care of and honor their commitment to entirely replace our plumbing in our home. They even came out a year after to check…

The service team is first class. Guys showed up on time, were professional and fixed my leak quickly. Highly recommend.
Frequently Asked Questions
How long should a boiler or water heater last?
Every system is different; check out your manufacturer's information to learn more about your boiler systems and water heaters. But if you've had your system for 10 years or more, it's probably a good idea to get it checked out.
What's the difference between a boiler and a water heater?
In Texas, boilers are usually only used in commercial settings as it provides non-potable water for radiators. A water heater provides the fresh hot water that is used for your showers, sinks, etc.
Why is my water bill so high?
If your water bill has increased significantly, there's a good chance you have a leak somewhere in your plumbing system. Give us a call to schedule a hydrostatic test to find out the cause of the increase in your water bill.
Why work with Black Tie Plumbing?
Plumbing services are not inexpensive. You deserve the peace of mind knowing that your hard-earned money is paying for quality, transparent service that you can trust— that's the guys with the ties.