Your Plumbing Issues, Solved
When you're running a business, you don't have time to worry about plumbing issues. You want your business to flow as smoothly as your commercial plumbing— and that's where Black Tie Plumbing comes in. #DontDrip, call our expert commercial plumbing team.
Transparent and honest service
Professional and licensed team
Efficient budget-friendly repairs
Commercial Plumbing You Can Count On
From leaky sinks to clogged toilets, you can never expect when a plumbing issue might affect your business. Any issue big or small can compromise your commercial building and make it difficult to get work done! That's where Black Tie Plumbing comes in. Our plumbing experts can remedy any issue you may have, from your boiler to the bathroom sink. While we don't handle big industrial plumbing, we help ensure you and employees have what they need to worry about what matters most— the business.
What Does Light Plumbing Entail?
Light plumbing simply covers all of the basic, standard plumbing you need to:
Use the kitchen
Flush the toilet
Wash your hands
Have hot water
It's already hard enough sharing a bathroom with everyone in the building— so when you see the dreaded "bathroom closed" sign, you should know where to turn. #DontDrip, call Black Tie Plumbing.
Step-1
Property Evaluation
We'll take a thorough look at your property to pinpoint the issues and get a good idea of what the scope of the project may be.
Step-2
Plan of Repair
We'll come up with an estimate and timeline based on our best repair recommendations.
Step-3
#DontDrip: We're Working On It
Don't fret, our team of experts will resolve your problem and get your plumbing running as soon as possible
Step-4
Rest Easy (You're Taken Care Of)
We will finish the job, clean up everything, and leave you with a proper plumbing system that you can rely on once and for all.
Reliable Boiler and Water Heater Repair
The boiler and water heater in your commercial building are working extra hard to ensure hot water throughout the entire building— going through thousands of gallons of water per day. And while we wish they could last forever, sometimes an aging boiler or water heater can't handle the job. But with our professional plumbing experts, we can inspect, diagnose, and remedy your boiler or water heater problems as fast as you can see "the water's coming out cold". Whether it's sediment build-up or a connection issue, we can repair or replace your system in no time at all.

I am extremely pleased with them, they were ON TIME, very professional and courteous.They answered all our questions with ease, some plumbers don't want to be bothered.These guys are customer friendly. Thanks…

Everyone who came out to my house was polite and helpful, explaining what they were doing and why. Highly recommend - any company can look good when everything goes well.  They looked…

Recently had a problem with my water heater that was old and needed to be replaced. They were able to get to me on the same day that I called, and my…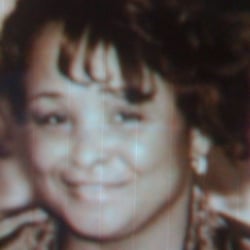 We had experienced a leak around the toilet, and the response time was the next day.  The Plumbers checked the problem, and we decided to replaced the toilet. They returned in a timely…

Amazing customer service. They unfortunately located some leaks, but were able to fix them as planned. All of the Black Tie employees I met at my house or spoke to on the…

I really appreciate the thorough and diligent nature of their work ethic and professionalism. Top notch service and definitely my new source for all plumbing needs. Black Tie has the market cornered…

This company stood by their word and helped take care of and honor their commitment to entirely replace our plumbing in our home. They even came out a year after to check…

The service team is first class. Guys showed up on time, were professional and fixed my leak quickly. Highly recommend.
Frequently Asked Questions
What are the signs of a leak?
You might have a leak in your plumbing system if you're experiencing low water pressure, unexplainable odors, or water bill has had a significant increase. For more signs of what to watch out for, check out our #DirtNerd channel.
How quickly can you repair a minor plumbing issue?
Our response time depends on who on our team is available at the time. Our licensed plumbers specialize in different areas of plumbing to give homeowners and property owners the best service possible. Give us a call, our customer excellence team can give you a better estimate of how soon we can fix your plumbing problems.
How long should a boiler or water heater last?
Every system is different; check out your manufacturer's information to learn more about your boiler systems and water heaters. But if you've had your system for 10 years or more, it's probably a good idea to get it checked out.
Can I fix my own leaky faucet? 
It depends on why it's leaking! Some mechanical parts might be easy for a property owner or manager to change out with a little bit of research and learning. If you're unsure of what is causing the leak, we recommend giving us a call so you can rest easy knowing you've got Black Tie on your side.