Not Sure if You Have a Leak? We Can Help.
Your home's plumbing consists of "clean out" pipes— one for the sewer and one for your home's plumbing that connects to the city water supply. The clean out pipes are where we can conduct hydrostatic testing to determine if your underground plumbing does indeed have a leak. We use an inflatable ball and water to test that you have a tight seal. If the test fails, we can pinpoint where the leak is and fix it for you in no time.
Fully licensed team of professionals
Non-invasive leak detection
Catching leaks before they become a big issue
What is Hydrostatic Testing?
Hydrostatic testing is just a fancy way of saying we're testing the pressure of the water in your plumbing system. This test is done in two parts and it is performed to figure out:
If there's a leak in your system, and
which of the two lines has the problem.
We first test your sewer line from the outside of the home, and then we test your domestic water line. The second part of the test can be performed either inside or outside the home.
The results will help give us a better idea of the problem. If the water level drops when we're testing your sewer line, it's likely you have a leak somewhere in that line. If the water pressure drops a little when we're testing your fresh water line, you might have a small problem with the line. However, if the pressure drops significantly, you could be looking at a bigger problem.
Once we know which line hosts the problem, we can perform a leak locate to hopefully pinpoint the problem.
Hydrostatic tests are good tests to perform post-foundation lift if you're buying a home or if you suspect you might have a leak in your plumbing system.
Stinky! What is That Foul Rotten Egg Smell?
Sewer leaks can cause a foul odor (hydrogen sulfide), which also signals the air is unsafe to breathe at higher levels of exposure. Our team has the equipment to properly detect the intensity and location of sewer leaks in your home or business, so you can breathe with ease.
Get Service Now
Step-1
Property Evaluation
We'll take a thorough look at your property to pinpoint the issues and get a good idea of what the scope of the project may be.
Step-2
Plan of Repair
We'll come up with an estimate and timeline based on our best repair recommendations.
Step-3
#DontDrip: We're Working On It
Don't fret, our team of experts will resolve your problem and get your plumbing running as soon as possible
Step-4
Rest Easy (You're Taken Care Of)
We will finish the job, clean up everything, and leave you with a proper plumbing system that you can rely on once and for all.
When Should Hydrostatic Testing Be Done?
External culprits such as tree root invasion, aged pipes, and shifting soil are potential perpetrators of a damaged sewer line. When you observe any changes in your home's plumbing system, it is wise to have an underground plumber come over and assess the situation. If left unchecked, leaking pipes can cause issues like:
High water bills
Unpleasant odors like rotten eggs
Damp flooring or carpet
Mold and mildew
Cracks in the foundation
To prevent costly and significant harm to your home's foundation or plumbing system, it is vital that you conduct a hydrostatic test the moment you think there may be a leak. If left unattended, leaking sewer pipes can cause considerable damage.

I am extremely pleased with them, they were ON TIME, very professional and courteous.They answered all our questions with ease, some plumbers don't want to be bothered.These guys are customer friendly. Thanks…

Everyone who came out to my house was polite and helpful, explaining what they were doing and why. Highly recommend - any company can look good when everything goes well.  They looked…

Recently had a problem with my water heater that was old and needed to be replaced. They were able to get to me on the same day that I called, and my…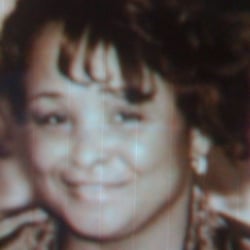 We had experienced a leak around the toilet, and the response time was the next day.  The Plumbers checked the problem, and we decided to replaced the toilet. They returned in a timely…

Amazing customer service. They unfortunately located some leaks, but were able to fix them as planned. All of the Black Tie employees I met at my house or spoke to on the…

I really appreciate the thorough and diligent nature of their work ethic and professionalism. Top notch service and definitely my new source for all plumbing needs. Black Tie has the market cornered…

This company stood by their word and helped take care of and honor their commitment to entirely replace our plumbing in our home. They even came out a year after to check…

The service team is first class. Guys showed up on time, were professional and fixed my leak quickly. Highly recommend.
Frequently Asked Questions
Can I use store-bought products to unclog my drain?
Please, don't! Store-bought products are actually really abrasive, and overuse can wear away your pipes, causing a bigger issue than you started with.
What can or can't I put down the garbage disposal?
The simple answer is: if it ain't water, it shouldn't go down your kitchen sink. Garbage disposals are great for breaking down food that happens to end up in your drain, but it's not there to dispose of daily leftovers. The food we toss in our garbage disposals has the potential to cause stoppages and clogs in your sewer system.
Why does my drain keep clogging?
If something other than water is going down the drain, whether its hair or food, it has a pretty good likelihood of staying there and clogging your sewer line. It's unavoidable sometimes, but if you give us a call we can have those drains flowing in no time.
How quickly can you come to hydrojet my drain?
We have licensed plumbers who specialize in different areas of plumbing to provide the best service possible, so our timeline will heavily depend on who in our team is available at the time. Give us a call, our customer excellence team can give you a better estimate of how soon we can fix your plumbing problems.