Top-Notch Seguin Plumbers
Reliable Plumbing Service
When a plumbing problem occurs in your home, you don't have time to waste on plumbing professionals who won't return your calls. When you work with Black Tie Plumbing, you don't have to worry about that. Our friendly and responsive team are the go-to choice for Seguin residents looking for timely and reliable help with their plumbing needs.
Stellar financing
Timely service
Texas plumbing experts
Listen To Our Satisfied Clients

I am extremely pleased with them, they were ON TIME, very professional and courteous.They answered all our questions with ease, some plumbers don't want to be bothered.These guys are customer friendly. Thanks…

Everyone who came out to my house was polite and helpful, explaining what they were doing and why. Highly recommend - any company can look good when everything goes well.  They looked…

Recently had a problem with my water heater that was old and needed to be replaced. They were able to get to me on the same day that I called, and my…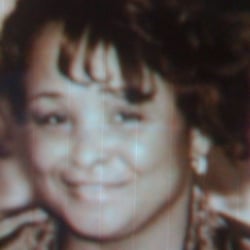 We had experienced a leak around the toilet, and the response time was the next day.  The Plumbers checked the problem, and we decided to replaced the toilet. They returned in a timely…

Amazing customer service. They unfortunately located some leaks, but were able to fix them as planned. All of the Black Tie employees I met at my house or spoke to on the…

I really appreciate the thorough and diligent nature of their work ethic and professionalism. Top notch service and definitely my new source for all plumbing needs. Black Tie has the market cornered…

This company stood by their word and helped take care of and honor their commitment to entirely replace our plumbing in our home. They even came out a year after to check…

The service team is first class. Guys showed up on time, were professional and fixed my leak quickly. Highly recommend.
Plumbing Services We Offer
Plumbing Pros You Can Count On
We get it. Your home is hugely important to you. That makes it important to us! At Black Tie, we work hard to be experts in Texas underground plumbing systems so that we can provide you with incredible care. Our knowledgeable team members are ready to take on whatever plumbing issues come your way, from a minor leak to a plumbing system revamp.
Learn More
Step-1
Property Evaluation
We'll take a thorough look at your property to pinpoint the issues and get a good idea of what the scope of the project may be.
Step-2
Plan of Repair
We'll come up with an estimate and timeline based on our best repair recommendations.
Step-3
#DontDrip: We're Working On It
Don't fret, our team of experts will resolve your problem and get your plumbing running as soon as possible
Step-4
Rest Easy (You're Taken Care Of)
We will finish the job, clean up everything, and leave you with a proper plumbing system that you can rely on once and for all.
Adaptability
Ingenuity
Reliability
Responsiveness
Professionalism
Transparency
Adaptability
Ingenuity
Reliability
Responsiveness
Professionalism
Transparency
We take pride in the work we do because we provide clients with transparent solutions for their plumbing needs.
Bill Bywaters - RMP
More About Us
Superior Customer Service
Our customers are the heart of everything that we do at Black Tie Plumbing. After all, we wouldn't exist without the fantastic homeowners we've gotten to work with! That's why we prioritize customer care. We make sure to answer any questions you have during the process so that you can feel confident in the work that we are doing for your home. We make sure to offer fantastic warranties and financing so that plumbing solutions are accessible to everyone.
Learn More
Frequently Asked Questions
Can I use store-bought products to unclog my drain?
Please, don't! Store-bought products are actually really abrasive, and overuse can wear away your pipes, causing a bigger issue than you started with.
How can I get a plumbing estimate?
Give us a call or submit your request here! One of our sales specialists will help you with the next steps.
Can an underground leak cause a sink hole in my yard?
Underslab leaks can wreak havoc on your property's foundation and yard. Its always best to test your plumbing system sooner rather than later if you suspect you might have a leak.