Get the Clean, Fresh Water You Deserve
Filtering your home's water can be vital to the health of you, your family, and your home's plumbing system! Certain minerals and chlorine treatment can wreak havoc on your pipe system and make your water taste funny. For clear water that looks, feels, and tastes great— consider a home water filtration system with Black Tie Plumbing.
Environmentally safe filtration
Improve your drinking water
Prevent limescale build up
Let's Get Started
"*" indicates required fields
Purify Your Water With Whole Home Filtration
Whole home filtration is something that can help your water taste better, clean better, and even smell better. While our drinking water is treated to be safe to drink, there's still minerals, contaminants, and treatments like chlorine that make their way into our drinking water — yuck! But with a water filtration system, you can get fresh, clean drinking water right from your tap with ease.
Low-Maintenance Water Filtration Solutions
Sit back, relax, and let your filter system to the rest. Don't be intimidated with the thought of installing a whole home water filtration system. It's one of the easiest ways to get fresh, clean water in your home, with minimal work from you. All you need to do is swap out filters every 6-12 months and if your water tastes funky, get your system maintained.
Clear, better-tasting water
Prolong the life of your pipes
Eliminates chlorine and chloramines
Get Service Now
Step-1
Property Evaluation
We'll take a thorough look at your property to pinpoint the issues and get a good idea of what the scope of the project may be.
Step-2
Plan of Repair
We'll come up with an estimate and timeline based on our best repair recommendations.
Step-3
#DontDrip: We're Working On It
Don't fret, our team of experts will resolve your problem and get your plumbing running as soon as possible
Step-4
Rest Easy (You're Taken Care Of)
We will finish the job, clean up everything, and leave you with a proper plumbing system that you can rely on once and for all.
High-Quality Installation and Repairs
Our professional plumbers are highly knowledgeable and experienced in installing whole home filtration systems so you can get better water at a fraction of the cost of buying bottled water. The biggest benefit of a whole home system is that you don't just get clean drinking water, but clean water in every faucet in your home. Your showers will be better, cooking will be better, and your whole home will thank you. Let us help you get the clean, fresh water you deserve.

I am extremely pleased with them, they were ON TIME, very professional and courteous.They answered all our questions with ease, some plumbers don't want to be bothered.These guys are customer friendly. Thanks…

Everyone who came out to my house was polite and helpful, explaining what they were doing and why. Highly recommend - any company can look good when everything goes well.  They looked…

Recently had a problem with my water heater that was old and needed to be replaced. They were able to get to me on the same day that I called, and my…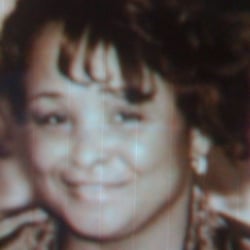 We had experienced a leak around the toilet, and the response time was the next day.  The Plumbers checked the problem, and we decided to replaced the toilet. They returned in a timely…

Amazing customer service. They unfortunately located some leaks, but were able to fix them as planned. All of the Black Tie employees I met at my house or spoke to on the…

I really appreciate the thorough and diligent nature of their work ethic and professionalism. Top notch service and definitely my new source for all plumbing needs. Black Tie has the market cornered…

This company stood by their word and helped take care of and honor their commitment to entirely replace our plumbing in our home. They even came out a year after to check…

The service team is first class. Guys showed up on time, were professional and fixed my leak quickly. Highly recommend.
Frequently Asked Questions
What are the added benefits of filtered water?
Getting a water filtration system installed can help filter out sediment and eliminate chlorine and chloramines from your water, as well as give your tap water an improved taste.
Why work with Black Tie Plumbing?
Plumbing services are not inexpensive. You deserve the peace of mind knowing that your hard-earned money is paying for quality, transparent service that you can trust— that's the guys with the ties.
Why is my water bill so high?
If your water bill has increased significantly, there's a good chance you have a leak somewhere in your plumbing system. Give us a call to schedule a hydrostatic test to find out the cause of the increase in your water bill.