Water Heater Installation, Repairs, and Replacement
Water heaters tend to be out-of-sight, out-of-mind, but they can seriously disrupt your home life if it's not working properly. That's where the #GuysWithTheTies come in. Our licensed water heater specialists will repair or replace your electric, gas, or tankless water heater and have hot water running in no time. Don't have a water heater on your property? No problem. Water heater installation is one of our specialties.
Efficient and budget-friendly repairs
Work with most makes and models
Local water heater specialists
Let's Get Started
"*" indicates required fields
Types of Water Heaters: Standard vs. Tankless
Although there are many different types of water heaters, the three most common types in Texas are electric, gas, or tankless.
Standard water heaters store water in a tank. This water is heated to a specific temperature by gas or electricity. Gas water heaters require a gas line but provide faster heating. Electric water heaters are usually less expensive to install, as they don't require a gas line hookup. Both types of storage water heaters have their pros and cons, we can help you pick the right one for your need
Tankless water heaters are quick to heat like gas, and they provide an unlimited amount of hot water for your use! This is because tankless systems only heat water when you need it. This makes tankless systems one of the most energy efficient and cost effective to operate. The cherry on top? Tankless water heaters save you a ton of space because they forgo the large water tank. It's a win-win-win.
Signs of Water Heater Problems
It can be hard to tell if you have water heater problems, but there are a few telltale signs to look out for:
Discolored water coming out of your faucet
Water is taking longer to heat up than normal
The water heater is leaking
The pilot light isn't on
Knocking or rumbling noises caused by small rocks made up of sediment buildup
Get Service Now
Step-1
Property Evaluation
We'll take a thorough look at your property to pinpoint the issues and get a good idea of what the scope of the project may be.
Step-2
Plan of Repair
We'll come up with an estimate and timeline based on our best repair recommendations.
Step-3
#DontDrip: We're Working On It
Don't fret, our team of experts will resolve your problem and get your plumbing running as soon as possible
Step-4
Rest Easy (You're Taken Care Of)
We will finish the job, clean up everything, and leave you with a proper plumbing system that you can rely on once and for all.
Nobody Likes a Cold Shower
Cold showers aren't the only sign of a failed water heater, but it's definitely an obvious sign. Don't deal with the cold, get your water heater serviced or replaced today with the #GuysWithTheTies.

I am extremely pleased with them, they were ON TIME, very professional and courteous.They answered all our questions with ease, some plumbers don't want to be bothered.These guys are customer friendly. Thanks…

Everyone who came out to my house was polite and helpful, explaining what they were doing and why. Highly recommend - any company can look good when everything goes well.  They looked…

Recently had a problem with my water heater that was old and needed to be replaced. They were able to get to me on the same day that I called, and my…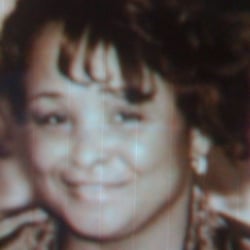 We had experienced a leak around the toilet, and the response time was the next day.  The Plumbers checked the problem, and we decided to replaced the toilet. They returned in a timely…

Amazing customer service. They unfortunately located some leaks, but were able to fix them as planned. All of the Black Tie employees I met at my house or spoke to on the…

I really appreciate the thorough and diligent nature of their work ethic and professionalism. Top notch service and definitely my new source for all plumbing needs. Black Tie has the market cornered…

This company stood by their word and helped take care of and honor their commitment to entirely replace our plumbing in our home. They even came out a year after to check…

The service team is first class. Guys showed up on time, were professional and fixed my leak quickly. Highly recommend.
Frequently Asked Questions
How quickly can I get my water heater repaired?
Our licensed plumbers specialize in different areas of plumbing to give homeowners and property owners the best service possible, so it depends on the availability of our specialists. Give us a call, our customer excellence team will be able to provide you with an estimate of how soon we can fix your plumbing problems.
How long should a boiler or water heater last?
Every system is different; check out your manufacturer's information to learn more about your boiler systems and water heaters. But if you've had your system for 10 years or more, it's probably a good idea to get it checked out.
When to repair vs. replace a water heater.
If you've maintained your water heater at least once a year, you're more likely to be able to fix the problem without replacing the whole unit. If the unit is more than 10 years old and not well maintained, we typically recommend replacing the water heater.
Why work with Black Tie Plumbing?
Plumbing services are not inexpensive. You deserve the peace of mind knowing that your hard-earned money is paying for quality, transparent service that you can trust— that's the guys with the ties.