Hard-to-Reach Sewer and Water Line Repair
When you're facing an issue with your sewer or water line, you may be at a loss, not knowing where to turn. But Black Tie Plumbing is here for you. Our plumbing experts can pinpoint the issue with your water line and get it fixed as soon as possible, with absolutely no hassle to you. Let us handle the tough stuff while you sit back and relax.
Accurate leak detection services
Convenient financing options
Hydrostatic Testing
Let's Get Started
"*" indicates required fields
Long-Lasting Plumbing Solutions to Keep You Safe
Did you know there's a huge difference between your sewer line and your water line? They are both part of your plumbing system, one following fresh water in and the other flowing your waste away from you.
The water line brings in the fresh domestic water that comes out of your faucets and showers and fills up your toilet tank, among other things.
The sewer line is what transports your poo away from you and where the water from sinks and showers go.
Problems in Your Lines & Potential Solutions
Both lines can develop leaks above ground or under the slab of your home. To test if your lines are working properly, we run a two-part examination called a hydrostatic test. Besides just informing us of a potential problem, this test will let us narrow down if the problem is in the sewer line or the water line.
Alternatively, if you think you have a pretty good idea of where the leak might be, we might suggest skipping a hydrostatic test and going straight to a leak locate. The leak detection tests can help us pinpoint the problem spot in your line so we can form an adequate solution to the problem.
If we find that the solution to your problem is to replace your lines, we've got you covered. We specialize in replacing cast iron piping, which was used in most plumbing systems of homes built before 1983 and has about a 30 year life span.
No matter what, our service team will work with you to hopefully come up with one or two viable solutions for your problem within your budget.
Step-1
Property Evaluation
We'll take a thorough look at your property to pinpoint the issues and get a good idea of what the scope of the project may be.
Step-2
Plan of Repair
We'll come up with an estimate and timeline based on our best repair recommendations.
Step-3
#DontDrip: We're Working On It
Don't fret, our team of experts will resolve your problem and get your plumbing running as soon as possible
Step-4
Rest Easy (You're Taken Care Of)
We will finish the job, clean up everything, and leave you with a proper plumbing system that you can rely on once and for all.
Easily Qualify for Financing
Don't let money be the reason you're forced to live with a bad sewer or water line. Black Tie Plumbing has partnered with GreenSky to make financing these critical projects as simple as can be. This not only alleviates some financial stress but also speeds up the process of getting your issues fixed. A leaking pipe isn't going to wait for you to have the funds— finance today!

I am extremely pleased with them, they were ON TIME, very professional and courteous.They answered all our questions with ease, some plumbers don't want to be bothered.These guys are customer friendly. Thanks…

Everyone who came out to my house was polite and helpful, explaining what they were doing and why. Highly recommend - any company can look good when everything goes well.  They looked…

Recently had a problem with my water heater that was old and needed to be replaced. They were able to get to me on the same day that I called, and my…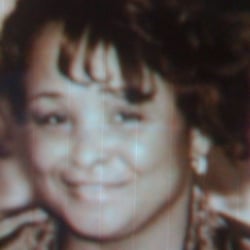 We had experienced a leak around the toilet, and the response time was the next day.  The Plumbers checked the problem, and we decided to replaced the toilet. They returned in a timely…

Amazing customer service. They unfortunately located some leaks, but were able to fix them as planned. All of the Black Tie employees I met at my house or spoke to on the…

I really appreciate the thorough and diligent nature of their work ethic and professionalism. Top notch service and definitely my new source for all plumbing needs. Black Tie has the market cornered…

This company stood by their word and helped take care of and honor their commitment to entirely replace our plumbing in our home. They even came out a year after to check…

The service team is first class. Guys showed up on time, were professional and fixed my leak quickly. Highly recommend.
Frequently Asked Questions
How do you know if your main sewer line is broken, and how do you fix it?
One of the best ways to test if you have a problem in your sewer line is to perform a hydrostatic test. A hydrostatic test tells us in which plumbing line the problem resides. The origin of the problem will determine the solutions we offer you. But whether you need a single pipe repaired or your whole system replaced, you can trust the guys with the ties to get the job done.
What's the difference between a sewer line and a water line?
The water line is what brings you fresh water to use. The sewer line is in charge of transporting your poo (and other water waste) away from you.
When should I get hydrostatic testing?
If you think you have a leak in your system, we recommend scheduling a hydrostatic test to find out which part of your plumbing system (water line or sewer line) is having a problem.
Why work with Black Tie Plumbing?
Plumbing services are not inexpensive. You deserve the peace of mind knowing that your hard-earned money is paying for quality, transparent service that you can trust— that's the guys with the ties.